Before I start the next leg wrap, I'd like to have one of these: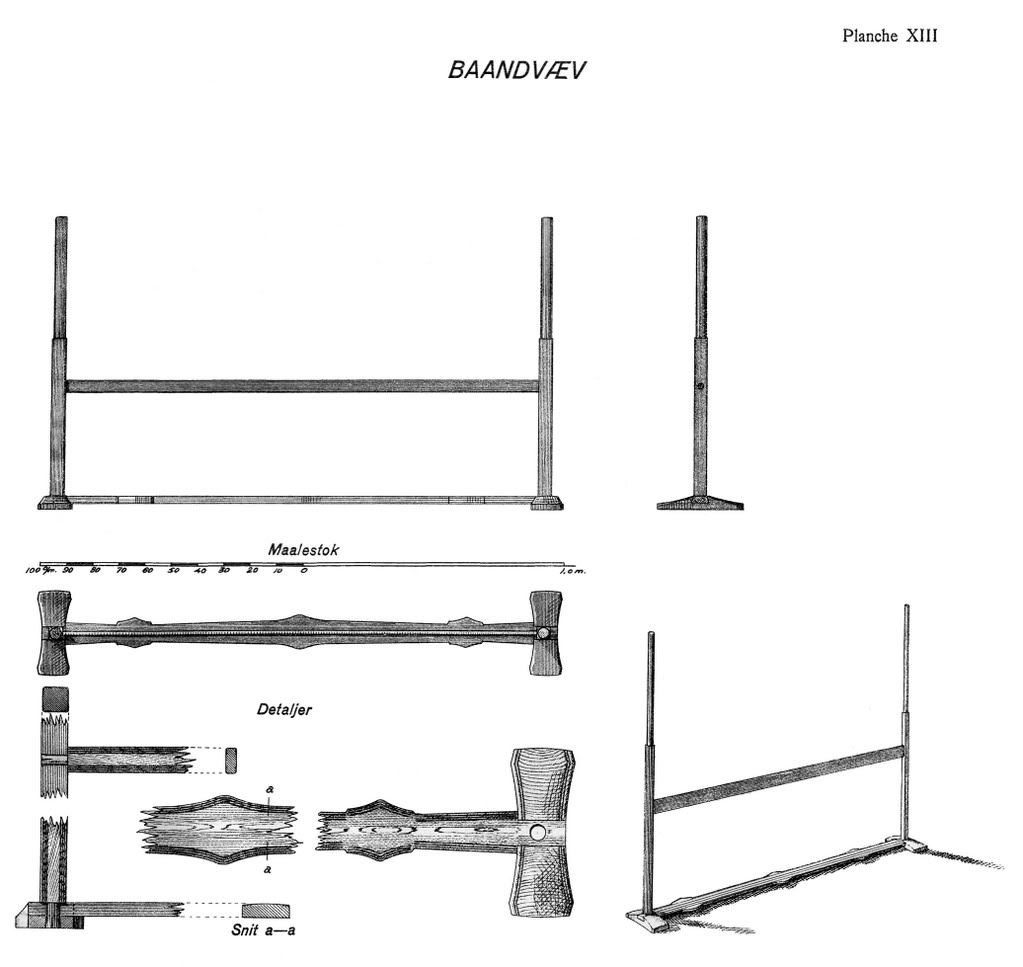 This is the Oseberg find tablet weaving loom. Up until now I have been doing all my tablet weaving on my inkle loom or back-strap, but after using one of these to help warp the loom at Pensic a few years ago, I now know that this is a much easier way. Why make it harder than it needs to be?
Here is one that someone else has already built and is using to weave the header band for a warp weighted loom:
Look how pretty their warp is all chained up!
Hopefully I'll be able to set-up my loom in the house soon and finish the band that is currently in progress.